A Proxy Server is easily known as a gateway that acts as an intermediary between your computer and the destination of servers. But I think you are really confused about How the proxies work and what's the real Private Proxy, Follow me, Let me introduce it to you.
How Proxy Server works
By using through the servers, your home PC sends your requests to the proxy server which then processes your request to the web server that's you want to visit then the website server returns what you were want to visit. So, The server usually called a gateway or sometimes named tunneling proxy.

Benefits Of Anonymous Proxies
You maybe know the proxy server can Benefit for administration to manage the network, Such as in school, The administrator of a network can filter and manage Internet usage from the server to Outside of school network. And the proxy server usually uses a cache that stores the Web pages on the server, that can speed up your visit on the Local Area Network.
Bypass IP restriction.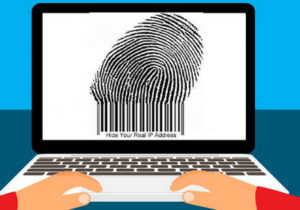 When your IP address banned by a website or forum like Twitter, Facebook or Craigslist, It's easy to use the proxies to change your IP address. With the proxies, you can create numerous social media account for your marketing.
Hide your Identity information.
No doubt IP address is your online fingerprint that's others can know your locations and online activities such as browsing history. So, Using proxies for anonymous surfing to protect your online personal privacy, means safer from attacks by the online unscrupulous hackers and scammers.
Unblock regional restrictions.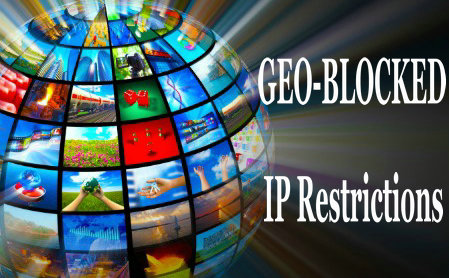 When you travel outside of your country or state, if you're want to access the websites like a local native, you can use a proxy that belongs to your country or state, then you can do it. So it's not difficult to watch the Hulu when you're in Dubai.
Improve network performance.
Not just for the proxy server cache the content, Also, the proxy server usually hosts on a fast dedicated server that as the intermediary server for faster, more reliable performance, Some of the firewall or other factors such as DNS server may slow down to access special websites, the anonymous proxies may improve your connectivity.
Type of the Anonymous Proxies by Access User
Private Proxies (Best Choice of Proxies)
The proxies also named Exclusive Proxies, A private proxy that hosted on the dedicated server and the IP address is only used by you. The other user can not access the Proxy or IP address. You can choose the location of the proxies. Usually the proxy more close to your location, the more fast speed you can get. You can find the US and UK private proxies online.
Proxy Service
Price
Feature of proxy providers
Link
10 Proxies cost $23.70
Sneaker Proxies for Footsite
Fast pokemon go Proxies
Super Secure US Servers
Visit Site
10 Proxies cost $29.97
Proxies Support Socks5
Proxies for Footsites
Really fast proxy providers
Visit Site
10 Proxies cost $24.00
Non-Sequential IP address
Super Fast Servers
Quick Customer Support


Visit Site
10 Proxies cost $29.00
Proxy manual activation
Proxies for Social media
Classified Ads Proxies
Visit Site
10 Proxies cost $10.00
Proxies instant activation
Tested before you buy
Blazing Fast Proxies
Visit Site
To find the best private proxy providers online, I suggest you do some homework before you buy for lots of providers that use shared proxies or public proxies as the private. And here some of Proxy Service compare can help you.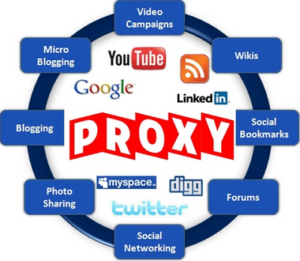 Now Private proxies are widely used on Search Engine and Internet Marketing, Specifically, you can use the proxies for social media marketing. Such as Proxies for Instagram and Pinterest. The proxies can help you bypass the IP restriction on social media websites.
Also, you can use the private proxies for footsites, with the proxies you can get more chances to cop the sneaker by Another Nike Bot or Better Nike Bot.
Also named Semi-Dedicated Proxies, A Shared proxy means the IP address of the proxy that is shared and used by multiple users. The shared proxies are very much like private, also provide security, privacy, and anonymity online, but share the bandwidth and access to more users.
Usually, proxy service shares a proxy to 3-5 users. The price is 1/2 as a private proxy. If you can not afford to use the private proxy, You can use the shared proxies to try your luck for the IP address that may be also used by others for the same purpose. That's more chance your proxies will be banned.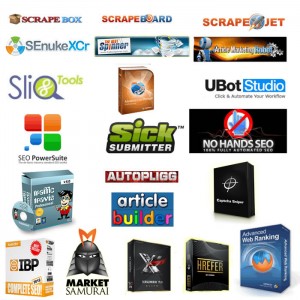 It's wise to use the shared proxies for SEO tools, such as GSA Search Engine Ranker and scrapebox, The shared proxies can help you Checking keyword rankings and Scraping web content on different types of search engine. With proxies can easily speed up your task for its not so strict compared with social media marketing.
Also, Now coming to another type of proxy named Rotating proxy or Backconnect proxy which changes the IP address of proxy each time, The IP address rotation is used by all of the users belong to certain proxy providers. These proxies are also shared, and more similar to TOR that each request you make goes through a different, random IP address. It's also mainly used for automation tools.
Public Proxies (Free Cost)
The Public Proxy Server also know as Open Proxies which are can be used by anyone! It's easy to find the free proxies on the hidemyass. No one knows, which free proxies are reliable and good use, so when talking about the Public Proxies you have to check, checking and always checking…Yes, it's free. but you're really wasting the time on it.
Type of the Anonymous Proxies by protocols

Web Proxy List (Website)

Web based proxies without changing any browser settings,only for web surfing.Using a proxy site, or web proxy, users can unblock web sites that might be banned through their internet connection at work, school or elsewhere.

A user seeking to hide their ip and get to blocked web sites can navigate to a proxy site such as proxysite.com, enter the url of the site they want to access, and then gain access to that site. You can find web proxy list that's constantly updated on http://www.proxysites.com.

Sock Proxy List (IP:Port)

All Sock Proxies are Highly anonymous Proxies.Not only for web browsing,and versatile for all your Internet usage,such as Outlook,torrent, ICQ, Skype, MSN, WoW and so on.

Sock5 proxies can fully help you hiding your real IP.It's known as fully anonymous proxies.These sorts of proxies will protect all of your traffic, including requests for DNS. So private Socks proxies can be used for you strict needs,like adwords,paypal..I main use ProxyBonanza service for Socks proxies.

HTTP Proxy List (IP:Port)

According to HTTP header info,there are 3 levels of proxies.
Elite Proxies – also named by Highly Anonymous Proxies that're absolute anonymity.The web server can't detect your real IP (your ISP IP) address,also can't knows you're using a proxy and all socks proxies is elite.

Anonymous Proxies – can mask your real IP address but the server may know that you're using proxy.The header info tell web server you're using proxy but it's only contain IP address of proxy to web sever not your IP address.

Transparent Proxies – also name by caching proxies that're exposing your identity.The The header info not only contain your ISP IP addresss,but also tell web server you're using a proxy.The sole purpose of transparent proxies is to cache the data.

(More on :https://privateproxy.info/know-more-about-proxies/)